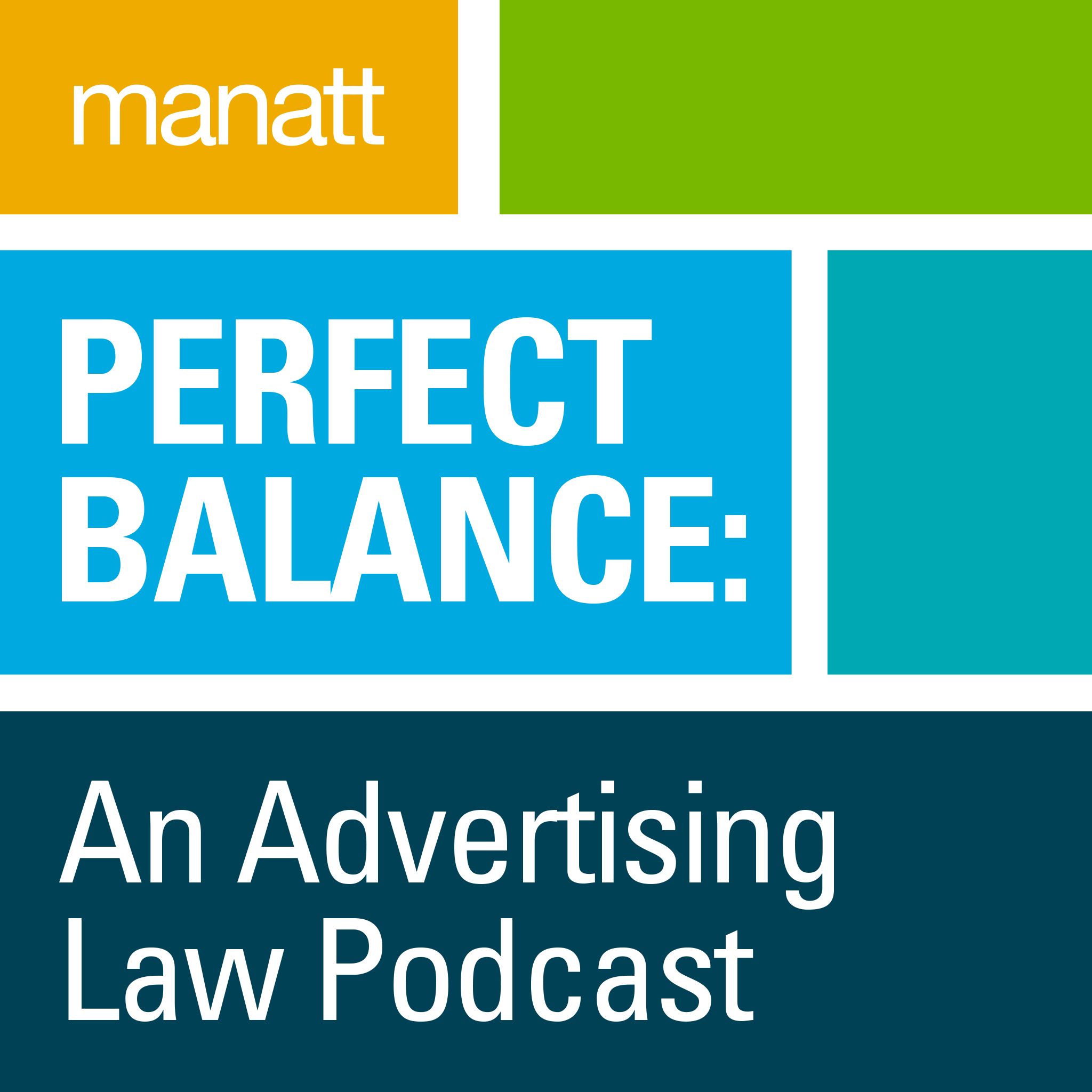 Perfect Balance: An Advertising Law Podcast is a podcast presented by Manatt, Phelps & Phillips, LLP. Host Po Yi examines a broad spectrum of legal issues in advertising and marketing and helps advertisers find a balance between business realities and legal considerations. Manatt is a multidisciplinary national professional services firm known for its groundbreaking approach of bringing together legal services, advocacy and business strategy. Subscribe for notifications about new episodes, review our Advertising Law newsletter and find more information on our services at manatt.com. The views expressed on the podcast reflect the personal views and opinions of the participants and are not intended to constitute legal advice or counsel. Credits Host and Executive Producer Po Yi, Partner, Advertising, Marketing and Media Music Mark July, Courtesy of Shutterstock, Inc.
Episodes
Wednesday Nov 30, 2022
Wednesday Nov 30, 2022
In this episode of Perfect Balance: An Advertising Law Podcast, host Po Yi is joined by Randi Seigel and Alice Leiter from Manatt Health to discuss the impact of the Dobbs decision on access to information about abortion-related services and the importance of data privacy in protecting women's right to receive abortion care. In particular, Po, Randi and Alice explore the risks of providing information about abortion care to women in states where abortion is illegal and the imperative to revisit the data privacy practices of anyone who may have access to information about women seeking abortion-related services.