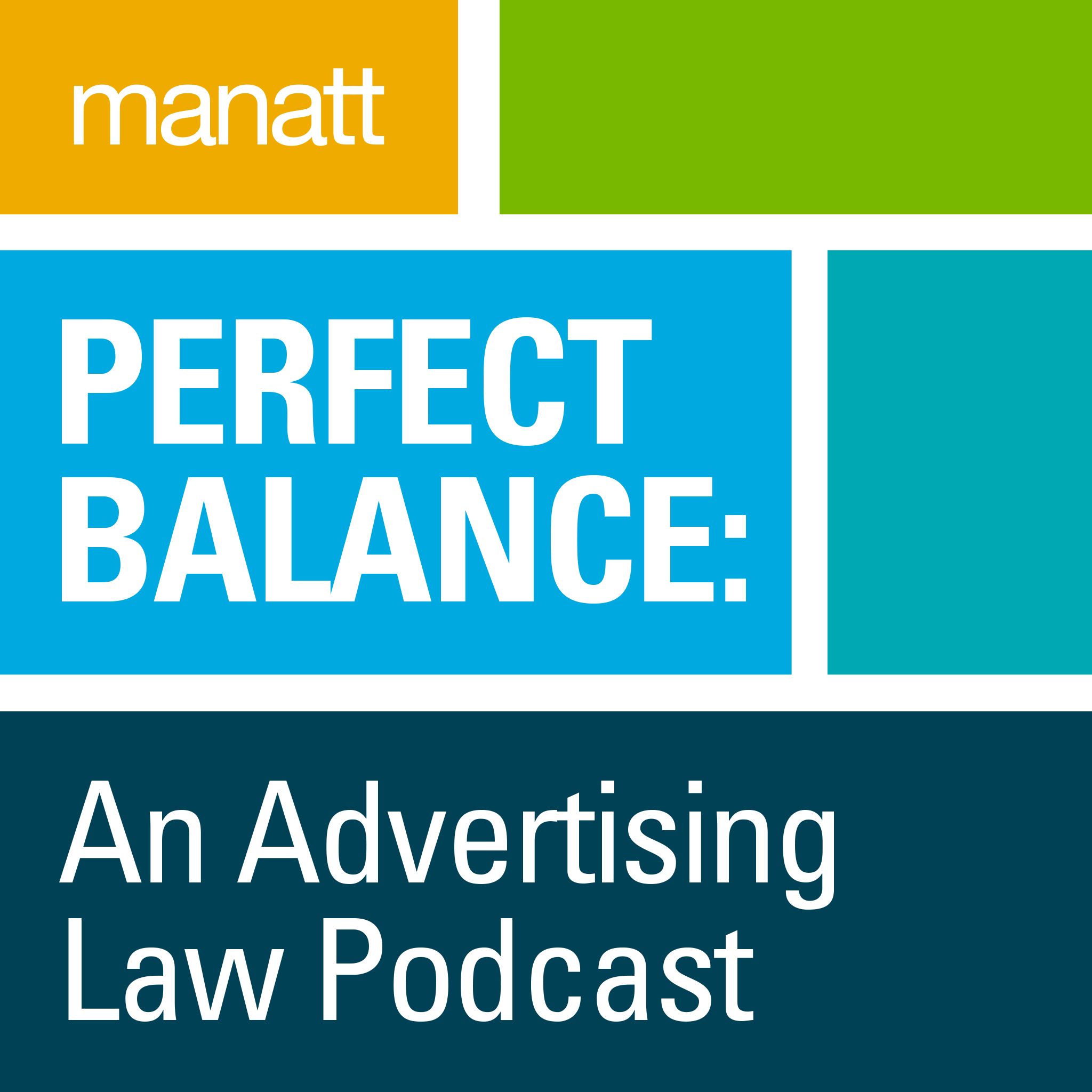 Perfect Balance: An Advertising Law Podcast is a podcast presented by Manatt, Phelps & Phillips, LLP. Host Po Yi examines a broad spectrum of legal issues in advertising and marketing and helps advertisers find a balance between business realities and legal considerations. Manatt is a multidisciplinary national professional services firm known for its groundbreaking approach of bringing together legal services, advocacy and business strategy. Subscribe for notifications about new episodes, review our Advertising Law newsletter and find more information on our services at manatt.com. The views expressed on the podcast reflect the personal views and opinions of the participants and are not intended to constitute legal advice or counsel. Credits Host and Executive Producer Po Yi, Partner, Advertising, Marketing and Media Music Mark July, Courtesy of Shutterstock, Inc.
Episodes
Tuesday Jun 27, 2023
Tuesday Jun 27, 2023
In this episode of Perfect Balance: An Advertising Law Podcast, host Po Yi is joined by Manatt Entertainment Partner Nathaniel Bach and Intellectual Property Protection and Enforcement Partner Jessica Wood to discuss challenges with owning AI-generated content created for marketing and minimizing intellectual property and other risks.