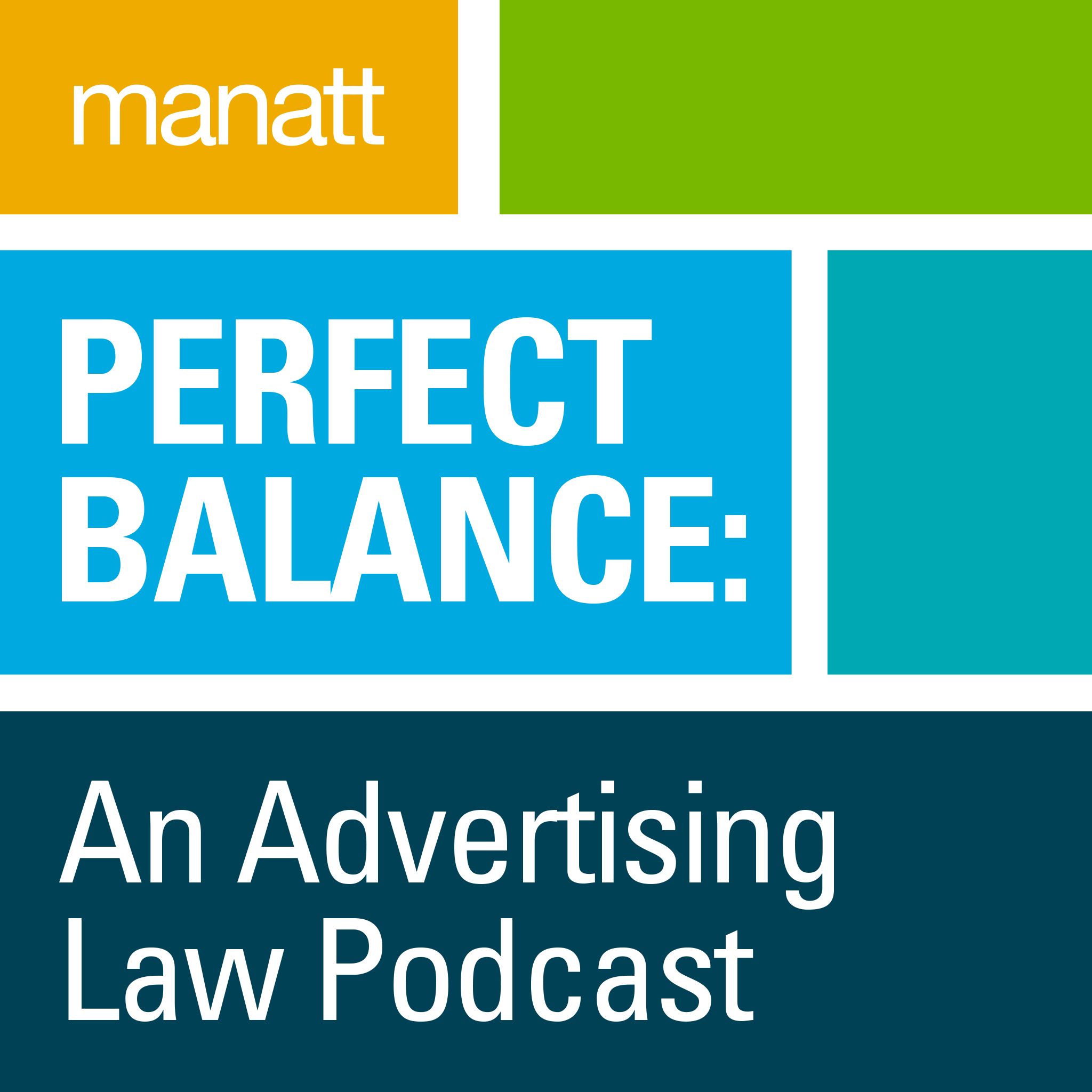 Perfect Balance: An Advertising Law Podcast is a podcast presented by Manatt, Phelps & Phillips, LLP. Host Po Yi examines a broad spectrum of legal issues in advertising and marketing and helps advertisers find a balance between business realities and legal considerations. Manatt is a multidisciplinary national professional services firm known for its groundbreaking approach of bringing together legal services, advocacy and business strategy. Subscribe for notifications about new episodes, review our Advertising Law newsletter and find more information on our services at manatt.com. The views expressed on the podcast reflect the personal views and opinions of the participants and are not intended to constitute legal advice or counsel. Credits Host and Executive Producer Po Yi, Partner, Advertising, Marketing and Media Music Mark July, Courtesy of Shutterstock, Inc.
Episodes
Wednesday Mar 24, 2021
Wednesday Mar 24, 2021
Negotiating client-agency contracts and establishing a strong relationship between advertisers and their agencies can be complex. In this episode of Perfect Balance: An Advertising Law Podcast, host Po Yi is joined by Mercer Island Group co-founder and partner Steve Boehler for a discussion of key issues—including mutual trust, transparency, flexibility and process clarity—that advertisers and agencies should consider as they negotiate new master agency agreements or review existing contracts to build collaborative and effective relationships with each other.